These are some of the sample projects that are included with ZGameEditor.
Most of them are also available as separate executables from Emix8.org.
---
ZBlast
Arena style shooting game with abstract graphics.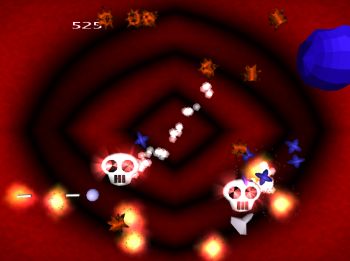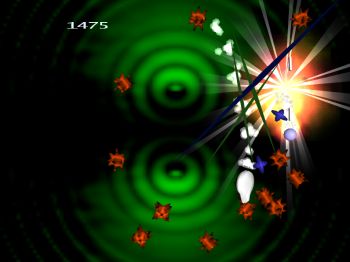 ---
FpsDemo
A simple First Person Shooter style demo demonstrating that 3d games are possible with ZGameEditor.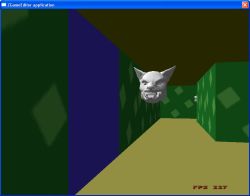 ---
ShaderDemo
Demonstrates the use of GLSL vertex and fragment shaders.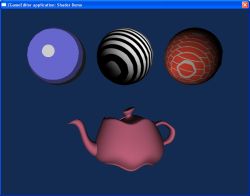 ---
CleanseCube
A short non-interactive demo that demonstrates the use of imported bitmap graphics and a warped 3D cube.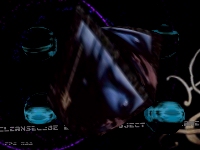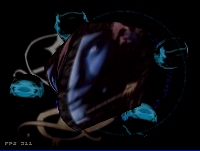 (:youtube dmURlWkuBvY:)
---
ZPong
A simple "Pong"-clone. Demonstrates stereo sound and simple game logic.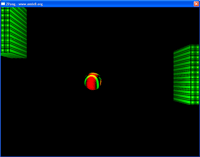 ---
Particles
Particle effects. Can also be generated as a screen saver.
---
TripleE
A small shoot-em-up game.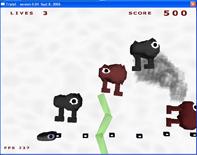 Features:
title and game over screen
scoring
levels and stages
on-the-fly generation of models, every enemy is slightly different
---
Steering
Demonstrates steering behaviours.
---
About
This is the source for the About-box animation inside ZGameEditor.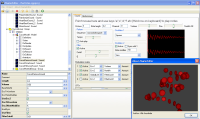 ---
Implicit
A test project for the experimental implicit surface polygonizer.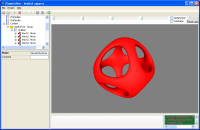 ---
FileDemo
Demonstrates how to use the File-component to load and save data from a text file.